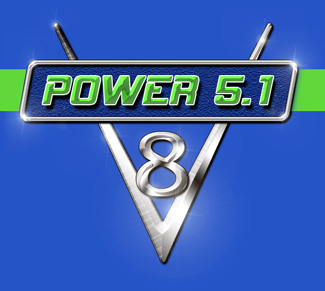 Use What the Pros Use!
"The POWER 5.1 strength disk is a great addition to any strength program...by far the most efficient and effective way to control all of your strength needs."
- Rich Tuten, former NFL strength coach
"POWER 5.1 is Easy to use, efficient, and versatile. I recommend it to any coach who wants to improve his athletes strength and conditioning"
- Eric Fears, former NFL strength coach
Try It Now:

POWER 5.1 Software
Many companies try to sell you workout software, and then they want you to buy another program to evaluate your athletes. What an expensive waste of time. In order to use the second program, you have to re-enter all of your athletes information. We believe software should be complete and completely efficient. That is why we have combined our famous workout software, with a powerful index utility that gives you instant feedback on your athletes. You can assign points to exercises, rank athletes based on their performance, use a strength index, and track your athletes over time.. With Power 5.1, you will always know your athletes' current strength levels.
The overall structure and logic behind the program is intuitive. We handled the programming and technical computer aspects, all you need to know is that it works...fast. We guarantee you will be able to use this program, even if you have never used a computer before. Plus, one low price of $249.00 purchases not only the Program but also the Sample Workout Disk and Athlete Assessment Disk.
In short... POWER 5.1 is the best program on the market!
BENEFITS OVERVIEW
No Additional Software Needed!
Easy to Use!
Quick & Easy To Set Up!
Satisfaction Guaranteed!
Click here to view Screenshots